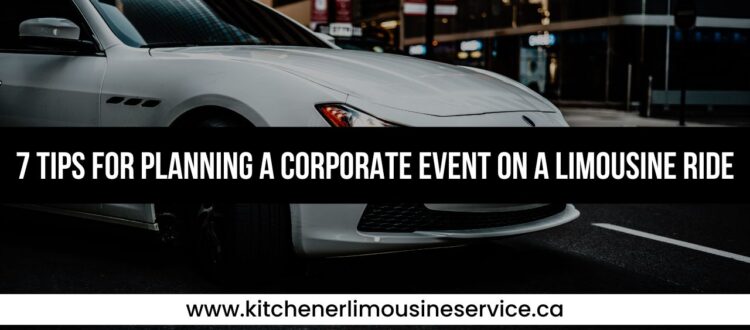 7 Tips For Planning A Corporate Event On A Limousine Ride
When it comes to planning a corporate event, there are a lot of things to take into account. First, you need to figure out what kind of atmosphere you want to create. 
Do you want a fun and lively affair with plenty of entertainment, or a more solemn and formal occasion? Then, you'll need to decide on the type of event you're planning.
Here are 7 tips for planning a corporate event on a limousine ride:
1. Chose a Limousine Service
When planning a corporate event, one of the most important things to consider is transportation. There are many different limousine ride services available, so it can be difficult to decide which one to choose.
One of the safest and most reliable limousine rental services is Kitchener Limousine Service. This service allows you to choose the exact type of limo ride that you want, from a Lincoln Navigator to a stretch Hummer. You can also choose the number of passengers and the duration of the ride. 
Another great option for corporate events is private airport transfers. This service allows you to have your guests picked up from their homes or hotels and transported directly to the airport. Your drivers will be familiar with all the routes and gateways, so there will be no need for any extra coordination or waiting.
Whichever option you choose, make sure to consult with an experienced transportation consultant before making your decision. They can help you find the perfect limousine ride service for your needs and make sure everything goes smoothly on your special day.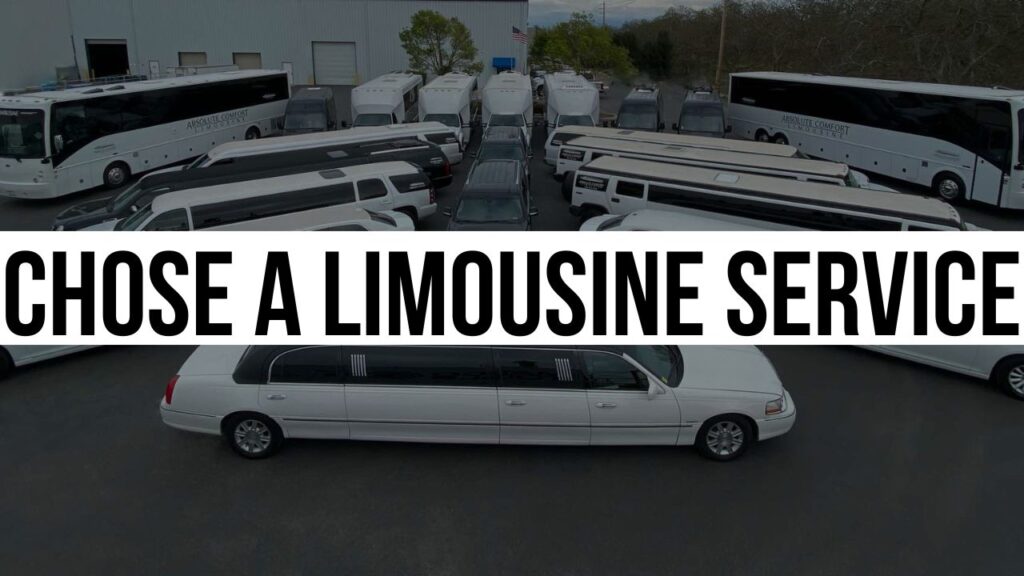 2. Experienced Drivers
One of the benefits of using a limousine ride service is that you can be sure that the drivers are experienced and know how to handle the special vehicles. This is especially important when you are planning a large event. You do not want to risk having an accident because the driver is unfamiliar with the limousine.
Another benefit of using an experienced limousine rental service is that they will be able to accommodate any special requests that you may have. If you are hosting a VIP party, for example, the driver may be able to arrange for extra security. He or she will also be able to provide information about local restaurants and attractions.
Choose a limousine service that has experience in handling corporate events, and you will be sure that everything goes smoothly.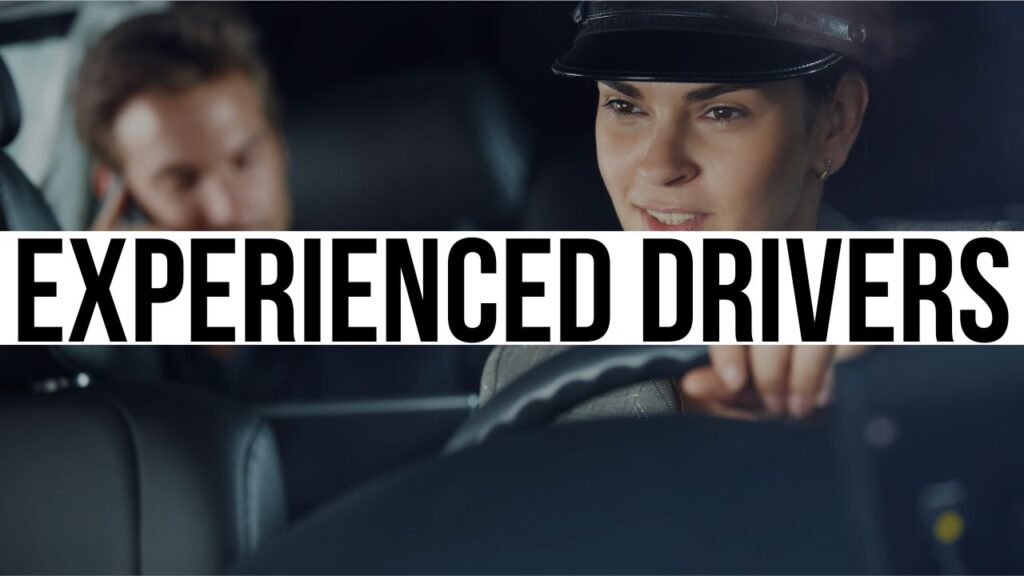 3. Reserve a specific Area
Consider reserving a specific area within the limousine ride for your guests to sit. This will help to ensure that everyone has a comfortable ride and can easily communicate with one another.
Some good choices for reserving an area within the limousine could include the front or back seats, the middle row, or the luggage compartment.
If you are not sure where to start, try reserving the back row of the limousine. This will give your guests plenty of room to stretch their legs and will be close enough to the driver that they can easily communicate with him or her.
Another good option is to reserve the middle row of the limousine. This will give your guests plenty of room to move around, but will also be close enough to the driver that they can easily communicate with him or her.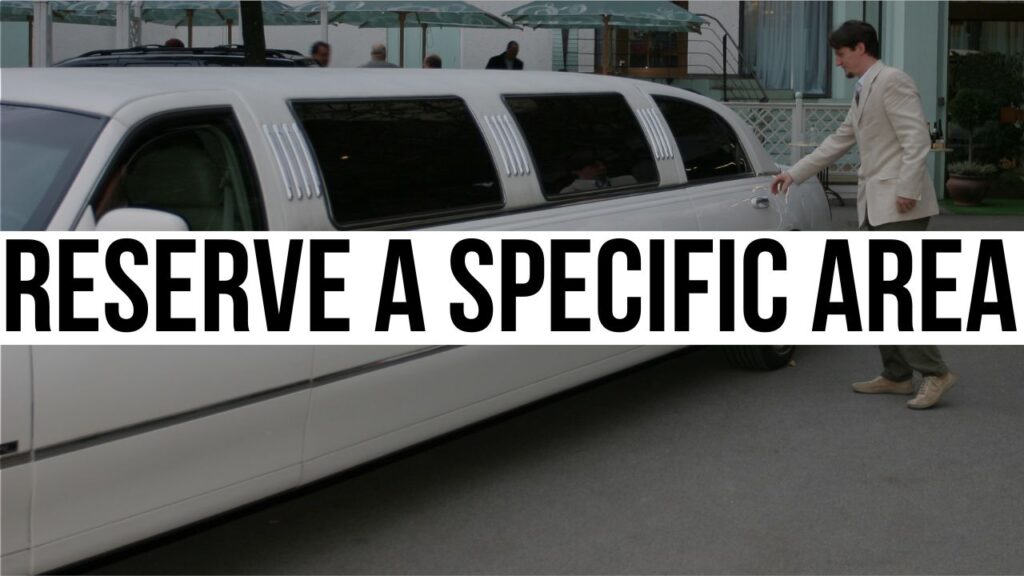 4. Plan your route
Plan out the route ahead of time. It's important to know the routes that the limousine ride will take so that you can plan out where your guests will be seated.
If you're having a large wedding, it's also helpful to have a plan for transporting the guests to and from the ceremony and reception. You may want to consider hiring a bus or shuttle service.
If you're only having a small wedding, it's possible to arrange for a ride from your guests. Just make sure that you have enough cars available to transport everyone.
Another important thing to consider is the weather. Make sure that you have a contingency plan in case of bad weather.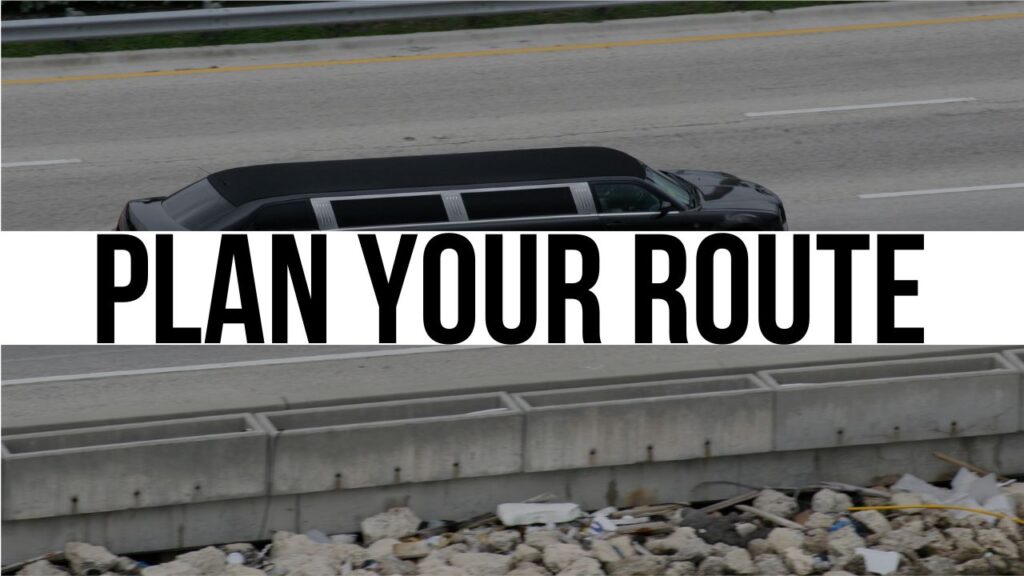 5. Snacks and drinks
Include snacks and drinks in your budget. Many limousine ride companies offer complimentary drinks and snacks during corporate events, so it's important to include this expense in your planning stages.
If you're hosting an event, be sure to have enough snacks and drinks for your guests. Purchase enough food and drinks to last until the end of the event.
If you're going to an event, bring enough snacks and drinks for yourself and any guests who may need them. It's important to keep hydrated while attending an event.
Some good snacks to include in your budget are:
nuts
chips
fruit
watermelon
popcorn soda
If you're going to an event, be sure to pack a snack or two in your bag in case you get hungry or thirsty.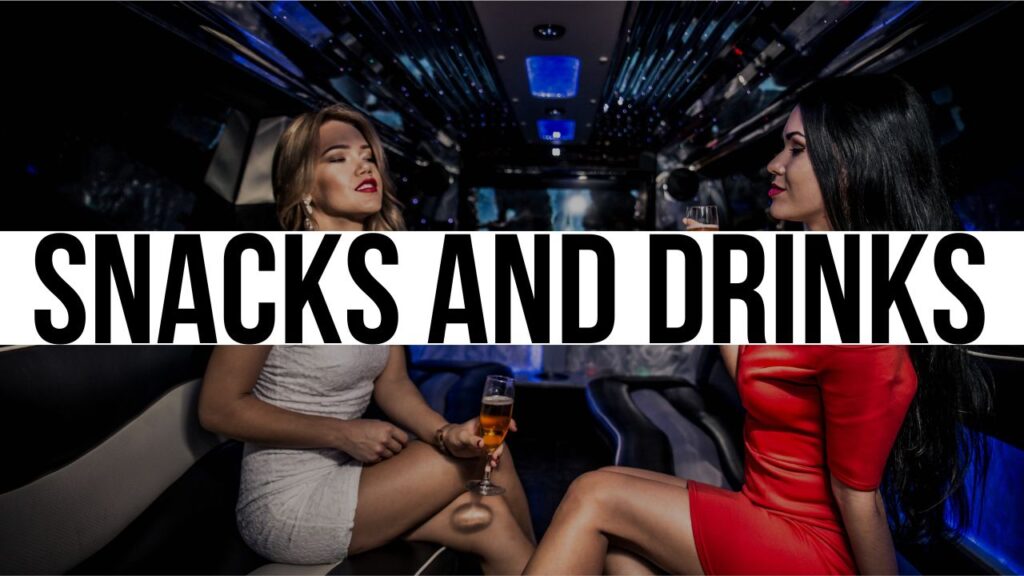 6. Copies of necessary documents
Make sure to have copies of all the necessary documents ready before the event begins in your limousine ride. This includes copies of the invitation, agenda, and any other printed materials that will be used during the event.
If you are using a digital media presentation, make sure to have a copy of your presentation on a USB drive or other portable storage device. You will also need to have access to the presentation file so that others can view it if needed.
It is also helpful to have printed copies of any graphics or diagrams that will be used during the event. These can be useful for sharing with others, as well as for referring back to during the event.
Finally, it is helpful to have a notepad and pen available so that you can take notes during the event. This will help you remember important details, as well as any questions that you may have.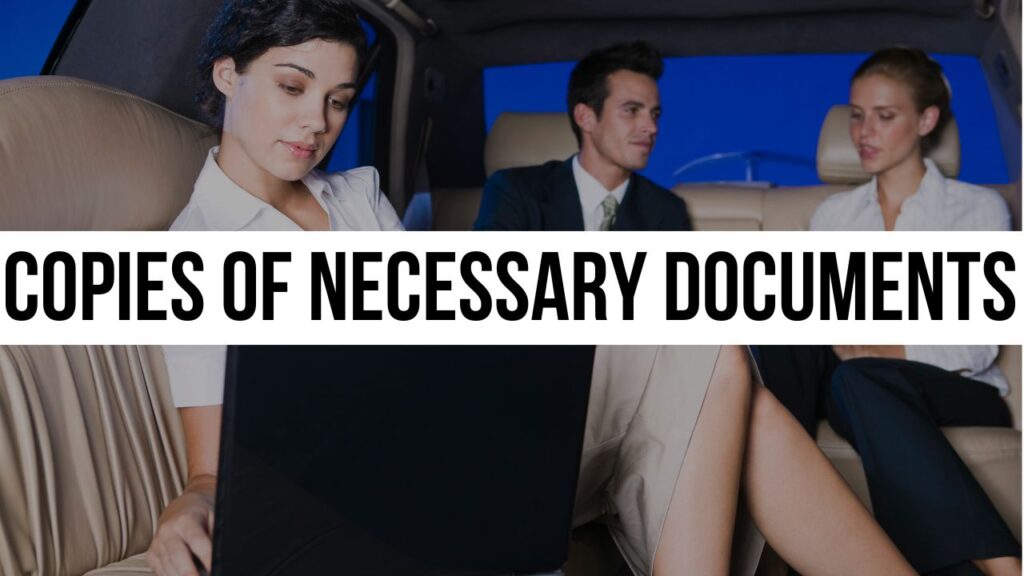 7. Photos or videos opportunities
Arrange for any necessary photo or video opportunities before the event begins. This will help to capture memories of the event for future generations to enjoy with a limousine ride.
Some ideas include:
-Having a photographer take portraits of attendees before the event begins
-Hiring a videographer to capture footage of the event and post it online
-Organizing a group photo with all the attendees at the end of the event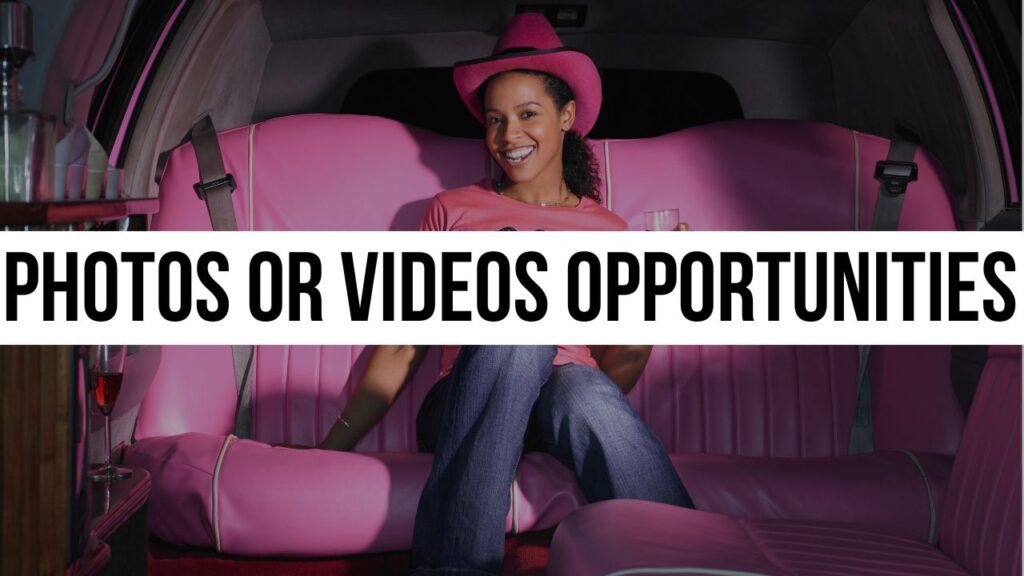 Conclusion
Planning a corporate event with a limousine ride can be daunting, but with the right tips and guidance, it can be easy. In this article, we have outlined eight essential steps to help make your event planning process smoother and easier. 
From choosing the perfect venue to ensuring that all of your needs are taken care of (food, beverages, music, etc.), our guide has everything you need to plan an unforgettable event with a limousine rental. Thanks for reading!